ASMR
INSTRUMENTS

New listening experience to ASMR

In collaboration with Yamaha Design Lab, here is two simple, elegant and decorative kinetic instruments that can generate ASMR sounds with different materials to bring people joy, comfort and relaxation. Both instruments are using the concepts of stability and centre of gravity motion to create repeating gentle sound.

The first instrument, called "BALANCE", is composed of a base and a balancing sound mechanism on top. There are two hollow wooden cylinders on opposite sides of the balancing rod that also functions as counterweights. Small plastic balls contained within these cylinders. With a tipping motion of the balancing rod the plastic balls scratch and rattle within the wooden cylinder to create a natural and harmonious sound.

The second one is call "SWING", composed of a base and a hollow aluminium hoop that pivots on top. The hoop contains a small metal beads. When slightly swung, the beads will glide inside the hoop and produce a gentle trickling sound.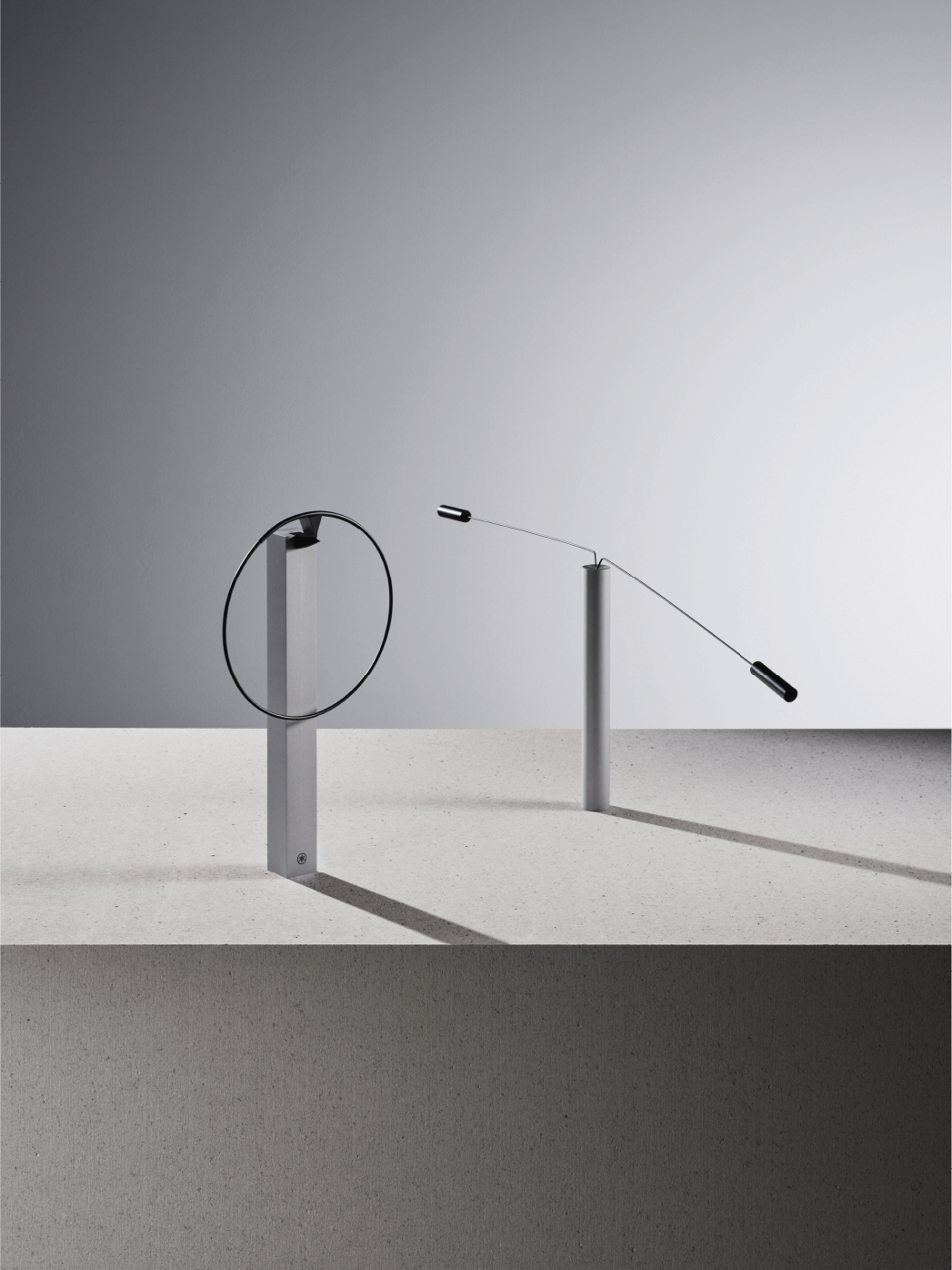 LAYER
Haptic in the Sky

Layer is a stackable and lightweight cutlery design for the airline. Layer is made of stamped metal sheets and designed to bring a comfortable haptic and organic element into the cabin.

As the awareness of environmental protection and waste disposal increases, the European Union is banning some disposable products from 2021. It significantly impacted the aviation industry, which heavily demanded disposable products.

Therefore, Layer proposes lightweight tableware that can reduce weight and decrease the fuel burden. As it is thin and stackable, it can also achieve space and logistics efficiency.

Companion

Frist Friend at School

Developed in collaboration with Flokk in Norway. Companion is a lightweight and stackable chair designed for ages 6-8. It is integrated with a rope handle to allow children easy to carry by a single hand and adapt to a changeable and dynamic learning school environment.

The new environment can be very unfamiliar and frightening for children who have just left home and entered school. The idea of Companion is to become the first friend of the children at school/ in the new class.

Companion also can increase children's sense of belonging to the school. The friendly and stable shape of the chair gives a sense of closeness and protection.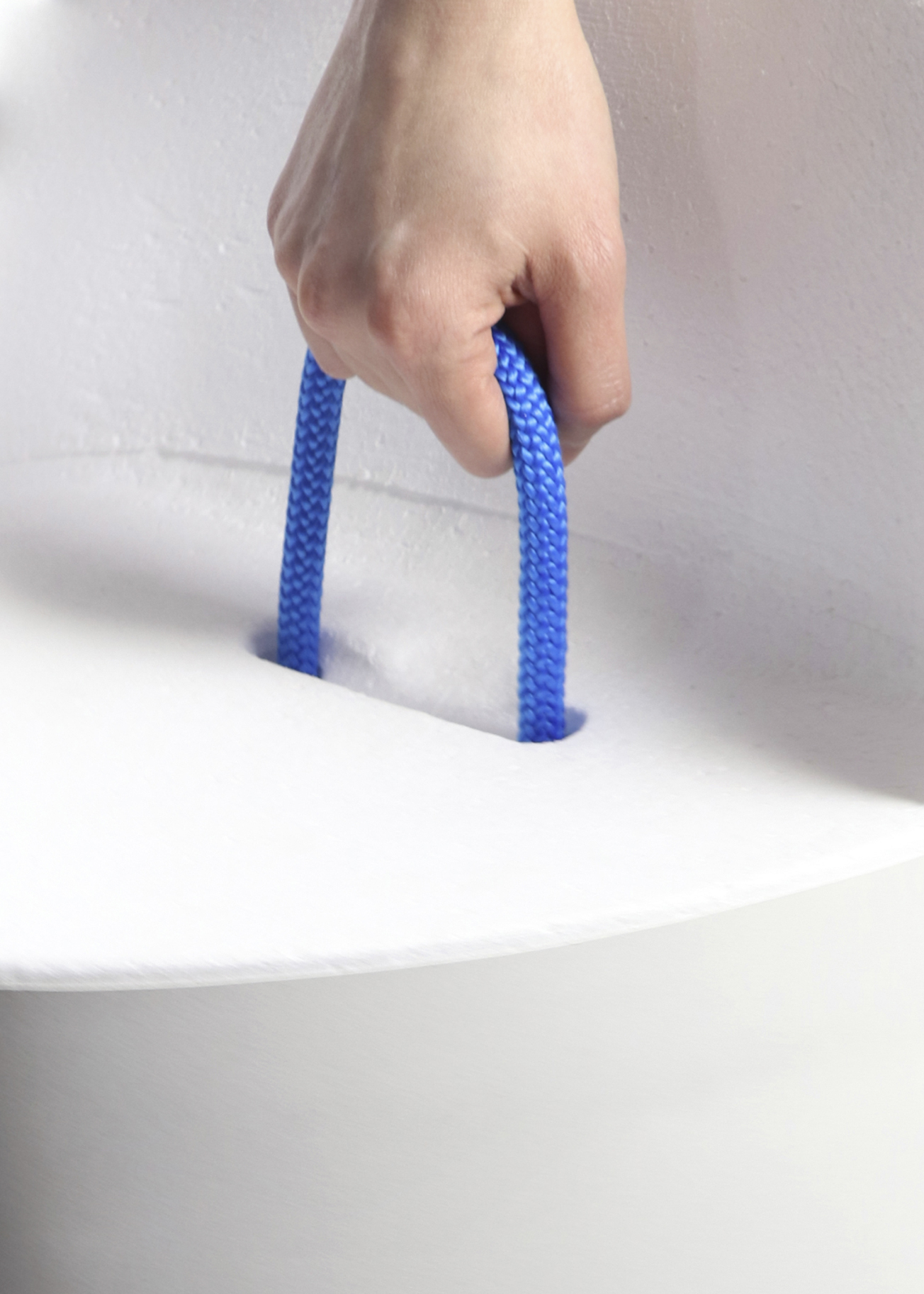 Heat-sync
Thermoelectric Energy Watch


Developed in collaboration with an ETH Zurich Spin-off company MITHRAS Technology in Switzerland, "Heat-sync" is an e-paper smartwatch using thermoelectric technology to convert body heat into electrical energy, to provide the watch an autonomous energy supply.

"Heat-sync" visualises and reinforces the principles of thermoelectric technology(TEG). The copper and graphene coating watch band collects heat from the wrist and the stainless steel watch case works as a heatsink for cooling - 60 fins echo with the minute hand. The energy is generated by the temperature difference between the watch case and the band.